Fire Alarm Systems/Panels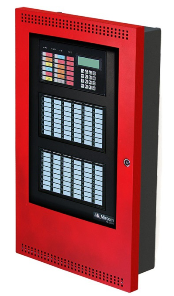 Fire Alarm Systems/Panels
Smoke Detectors
Heat Detectors
Fire Alarm Panels
Interconnected Smoke Alarms
Magnetic Door Holders and Locks
We service all makes and models confidently and thoroughly. Fire Alarms are life safety equipment and require annual testing by certified personnel.
As a building owner or business representative, it is your responsibility to ensure that testing is completed regularly with proof of certification and services from the individual performing the work.
Upon completion of our work, you will receive a detailed report and official certificate of inspection.
Emergency Lights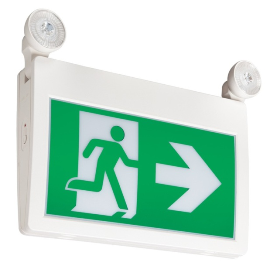 Emergency Lights
Standalone Units
Exit Sign/Emergency Light Combo Units
Remote Heads
Fires start quickly and can shutdown the electrical systems of a building, resulting in a loss of building lighting. When thick smoke fills hallways and exit routes, the route to safety becomes difficult to find. Emergency lighting provides illumination in a life hazardous situation pointing to the exits and lighting the way. To a confused and disoriented person this could mean the difference between life and death. We service and provide all types of emergency lighting ranging from single remote head units to exit signs. We service and provide all types of emergency lighting systems ranging from single remote heads to combo exit and emergency light units. We also provide and install emergency light batteries for any type of emergency light system.
Extinguishers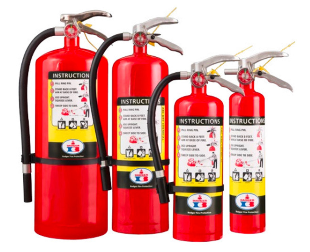 Extinguishers
Residential & Commercial
ABC, K Class, CO2 and more
We inspect and service a wide range of fire extinguishers from ABC to BC to K class and more. We also provide extinguishing solutions for complex situations such as server rooms or food production factories for the best fire safety and minimal damage. It is important to keep extinguishers clean, serviced, and fully pressurized. Contact Trinity today for pricing on extinguisher servicing.
Sprinkler Systems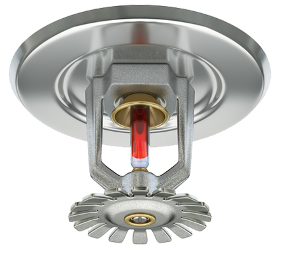 Sprinkler Systems
Sprinkler Heads
Sprinkler Trees
Fire Pumps
Stand Pipes
Whether your property is residential or commercial, we provide both installation and servicing of fire sprinkler systems. All of our inspections are performed to code by a certified technician. When a fire breaks out and no one is present, a sprinkler system can be the first line of defense in saving lives and your property.
Kitchen Safety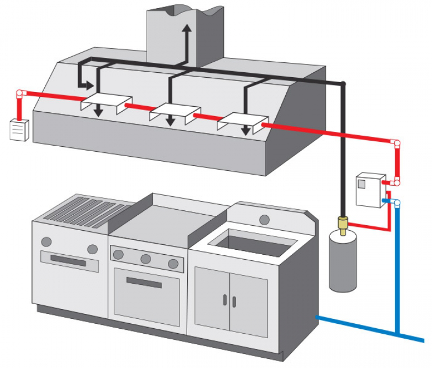 Kitchen Safety
Hood Systems
Guardian Systems
Badger Range Guard
Trinity Fire is now a proud distributor of the Guardian III Kitchen Safety Solution. The Guardian III is a top-of-the-line residential range-top fire suppression system. The Guardian III is the first of its kind in residential stovetop fire protection. This fire safety system combines advanced electronics with wireless technology to create a residential system that is perfect for group homes, dormitories, day care centers, church kitchens, fire stations, break rooms, libraries, and meeting halls.
In the event of a fire, the system receives a signal which automatically discharges the extinguishing agent from the installed nozzles to the stove-top fire. After the activation of the system, the extinguishing agent continues to discharge for a total of 90 seconds to ensure that the fire is completely extinguished and re-ignition does not occur. During this 90 seconds, the Guardian III also shuts off the power to the stove, shutting down the electricity or gas.
Fire Safety Plans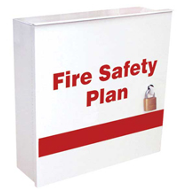 Fire Safety Plans
Trinity Fire designs, creates, and customizes the plan to your specific building and city. We ensure that the plan for your building is to compliant with the Fire Prevention and Protection Act and has the specific details that your city's fire department will look for. Equipped with pictures of your building, floor plans, emergency procedures, training and fire drills our fire safety plans have it all! Contact us today if you are interested in getting a fire safety plan by Trinity Fire & Security.
Electrical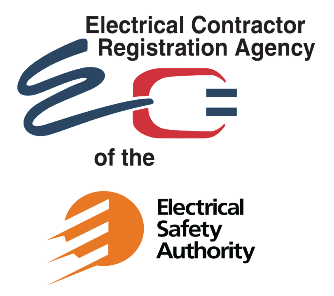 Electrical
Trinity Fire and Security is a fully licensed Electrical Contractor, Licence # 7008628. We are capable of installing and retro fitting all your Fire Alarm systems.
Fire Alarm Systems Installation and Upgrade
Emergency Lighting Systems Installation and Upgrade
Call us today to get more information on the many types of electrical work we can do for you
Verifications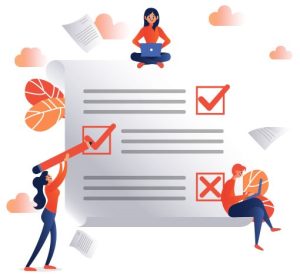 Verifications
Trinity Fire and Security conducts inspections and verifications to the standard of: CAN/ULC S537 – Verification of Fire Alarm Systems
CAN/ULC-S537 prescribes inspection and test procedures for the purpose of verifying that the fire alarm system is installed in conformance with the design, and with CAN/ULC-S524, Standard for Installation of Fire Alarm Systems, and that it performs all of its intended functions. The Standard is intended to apply to both required and voluntary fire alarm installations.
https://canada.ul.com/wp-content/uploads/sites/11/2014/06/Standard_Bulletin_2013-25-EN_CAN-ULC-S537-13.pdf